Make manufacturing technologies and projects more tangible, and easier to plan, control, monitor and sell.
Industrial VR/AR solutions tailor-made for a variety of business areas:
"The VR/AR version of your product is like the real thing - just better. This opens up a world of possibilities for sharing your products and solutions with potential clients, employees and even investors."
— Thomas Weiss, CEO, MRstudios
Click , drag and pinch to see the fan in detail. 
Add a 'wow factor' to your website with Inline WebAR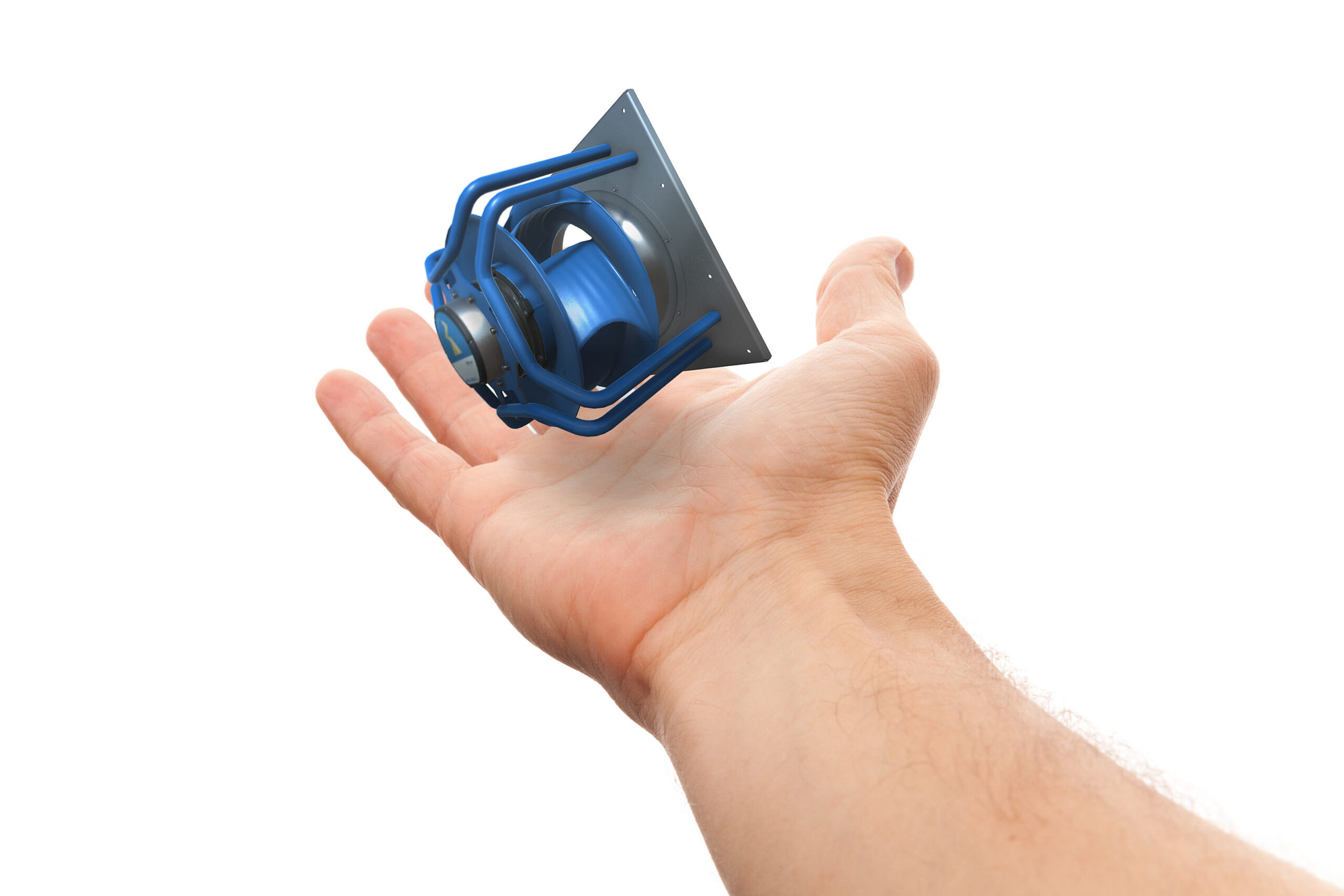 3D real-time is more accessible than you think. Using WebAR, or Web Augmented Reality, anyone with a smartphone and the link can be a part of the experience.
Try it out:

1. Scan the QR code with your smartphone or tablet.
2. Tap the AR icon on your screen to begin.
3. Place and interact with the fan in your live environment.
Clients we've helped elevate their businesses