Train your employees and clients in an immersive and efficient way, no matter where they are.
Make training and seminars more memorable, engaging and accessible.
Put trainees into real-world situations efficiently and cost-effectively.​
VR/AR solutions for industrial training and seminars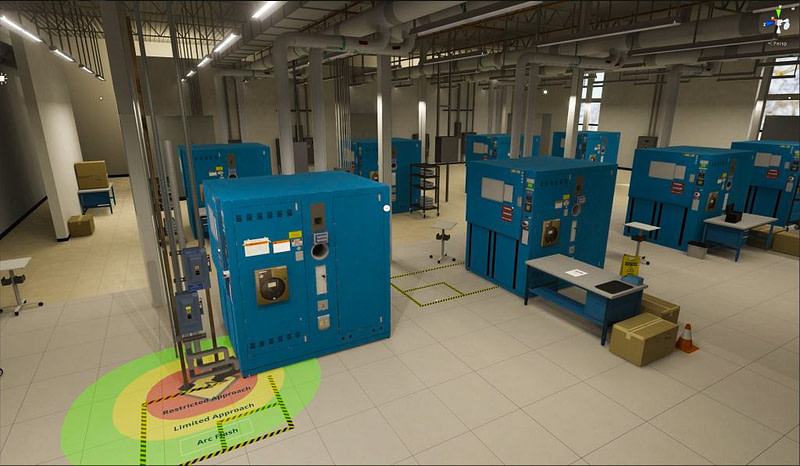 See how Intel reduced electrical accidents with VR training
Intel Corporation is the world's largest semiconductor chip manufacturer, and is the developer of the processors found in most personal computers (PCs). 
Intel created a virtual Electrical Safety Recertification course to improve their training offer. Their investment recorded a 5-Year ROI of 300%, with 94% of the trainees wanting more virtual training.